"At Envisol, we strive towards solving the world's water
problems and creating sustainability by offering pioneering solutions and products
for water and wastewater management across verticals like ETP, STP, Desalination,
Hipurity, and Drinking Water Treatment."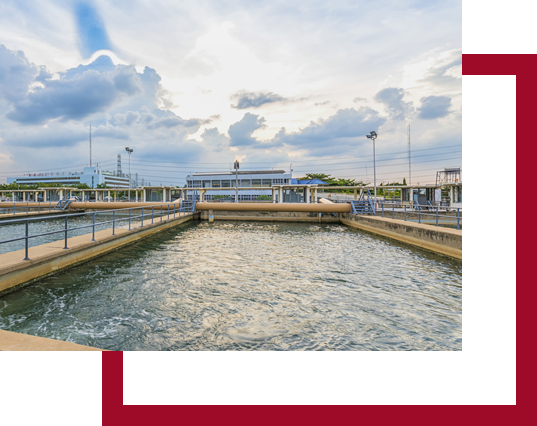 "We Cover 360 Degree Aspects of
Wastewater Management"
Our offerings cover all aspects of water management solutions including projects, spares, and services. We construct and design completely customised solutions after a thorough consultation, as per the needs of a company and factors like capacity, space, and composition of water. With an in-house R&D centre that regularly works towards upgrading our offerings, we are a one-stop solution offering the best technologies in the domain of water treatment.
Our hands-on experience spanning close to a decade helps us understand and solve for unique demands of clients in a better way, resulting in the most optimal solutions. Having worked with organisations around the world, we can reach the root of a problem and find the best suitable solution while saving both time and cost. Our strong team of over 200 people comprises industry veterans and thought leaders. A reliable supply chain and integrated partners help us make water treatment more effective for all our clients every single day.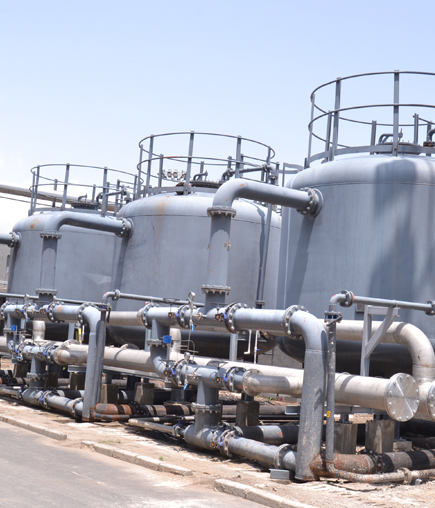 WHY ENVISOL
ENVISOL GOES THE EXTRA MILE IN WATER CONSERVATION
End to end offerings across the entire water chain including products, services, and chain including projects, spares and services
Single window for the best globally available technologies across the whole water treatment spectrum (either through own patents or licensed partners)
An extensive technology portfolio along with in-house R&D centre
Proven process know-how and experience
Experience as a reclamation plant operator
Multinational expertise, which ensures an understanding of different local needs
Strong team of over 400 people that include industry veterans, respected by customers, vendors and competitors
PROJECTS AND EPC
Water treatment
Industrial effluent treatment across sectors
Sewage treatment
Desalination
High-Purity water solutions
Demineralization
Drinking water systems
Unique capabilities on water recycling and ZLD
SPARES CHEMICALS & COMPONENTS
Membranes - UF/NF/RO/MBR
Pressure tubes
Dosing systems and Pumps
Filter press
Ozonator
FRP tanks
Micron cartridge filters spun and wound
Antiscalants, membrane cleaning chemicals and biocides
Colour removal chemicals coagulants and poly-electrolytes
Ion exchange resins
Diffusers
Valves
MBBR
Screen
SERVICES
Operation & Maintenance
Retention based services
Retrofitting
Water audits
Water testing
Training and skill development
To become the most prefered organisation for all stakeholder's by providing the best sustainable solutions in the field of water and wastewater treatment and zero liquid discharge, making the world a better place to live in.
Develop and deliver the best cost-effective and reliable solutions maximising value for our customers.
Invest and partner to develop new idea and technologies that enhance the future.
Provide the best working environment for our employees and vendor partners.
Create wealth for our shareholders.
International Projects
As an extension to our global operations, we have recently partnered with the Government of Ethiopia to set up a Zero Liquid Discharge (ZLD) water treatment plant at the Hawassa Industrial Park. With a capacity of treating 11 million liters of wastewater per day, the plant is one of the largest in Africa and with one of the lowest cost of operations. Other major international installations have been successfully completed in countries like South Africa, Saudi Arabia, Singapore, Japan, Spain, Sweden, Hungary, Finland, France, the Netherlands, etc.